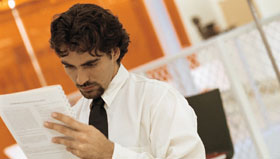 Web Design
Professionally designed web sites can cost thousands of pounds... But now you can have a professional web site that fits any budget.

A professional website can speak volumes about your company - and with our experienced team of designers and developers - we can create something that will look great, but will also suit your needs and budget.



Design
Our designers can work with you to create a new corporate style or logo - or simply work with your existing logo or corporate brand. Essentially, our team will develop several concepts for you to choose from to develop the image that best portrays your company.

Development
Our team of developers can offer anything from slick animation, simple html to dynamically driven solutions for your company. If it's a simple poster site you are after, animation, an e-commerce solution or an online registration database - we can cater for your every need.

Our developers work with various technologies to create the perfect solution to meet your needs and budget. We are also able to offer offline promotional medium such as CD-ROM or print. At DFK - we develop materials that can work with any browser from Internet Explorer to hand held devices like PDA's.

Accessibility
One in seven people in the UK - about 8.5 million - suffer from some form of disability which may affect them when visiting your website. With our expertise, we can develop your site to be just as you want it - but also allowing blind and disabled visitors to access your information.

The legal deadline for website accessibility is October 2004 when all points of the Disability Discrimination Act 1995 become part of British law. Our development team can help you reach the standards required by law and also improve the reach of your site without detracting from the overall impact of your site.

Search engine optimisation and traffic
Once you have a website that you can be proud of - you need the expertise needed to help drive the right kind of visitors to your site. The DFK development team have the knowledge to help boost your traffic without breaking the bank. With your help, we can develop the site to appeal to the right groups and get your site listed high up the search engine listings

More Information
Please complete this short form if you are interested in this service
---

Some examples of our work
A B C Deals - Car Hire Company in Barbados
BJA North West Area - Official Home Page for the British Judo Association in North West England
Old Oscott Working Mens Club - Old Oscott WMC


<! -- antique-option -->