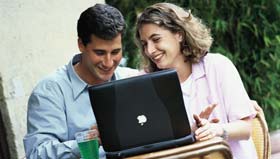 Resellers
Instant Reseller Hosting Overview
Today the web hosting market is the fastest growing Internet sector in the world. According to figures released from IDC, Web Hosting revenues are expected to reach $20.8 billion by 2006. So if you are thinking of getting into the business, now is your chance. Become a DFK Systems Reseller today and receive everything listed below:





Anonymity
Complete transparency in every aspect allows each DFK Systems reseller to fulfill their services without the worry of being discovered as a DFK Systems reseller. All of this is designed so you can concentrate on selling and making money while DFK Systems does all of the hard technical work behind the scenes. As a Hosting reseller, you are free to resell each account under your own brand name and charge your customers whatever you want. This allows you to have the look and feel of your own hosting company.



Full-featured Admin Control Panel
Resellers act as completely independent hosting providers, while selling our resources as their own. Each reseller gets an independent admin control panel, which gives them the power to create their own hosting plans, provide customer support and perform all other administrative tasks.



Sell Hosting Plans And Domain Registrations
You will be able to create your own web hosting plans. Additionally you can also sell domain names along with the hosting plans or seperately. You will be able to sell the following TLD through your reseller plan: .com .net .org .co.uk .org.uk .ltd.uk .plc.uk .uk.com .uk.net .gb.com .gb.net. The registration process will be in real time! We sell the domains as low as £13.50/Year to our resellers, you can set your own prices!



Support
You will be responsible for providing general support to your own customers as well as your own billing. We will do all hardware and software system administration necessary, as well as be your second line technical support engineers if you have a problem and can answer it. We will never contact or deal with your customers for any reason.



For more information on our reseller accounts, or to apply today, please call our Sales Hotline on 0871 287 7597


<! -- antique-option -->